English following the Japanese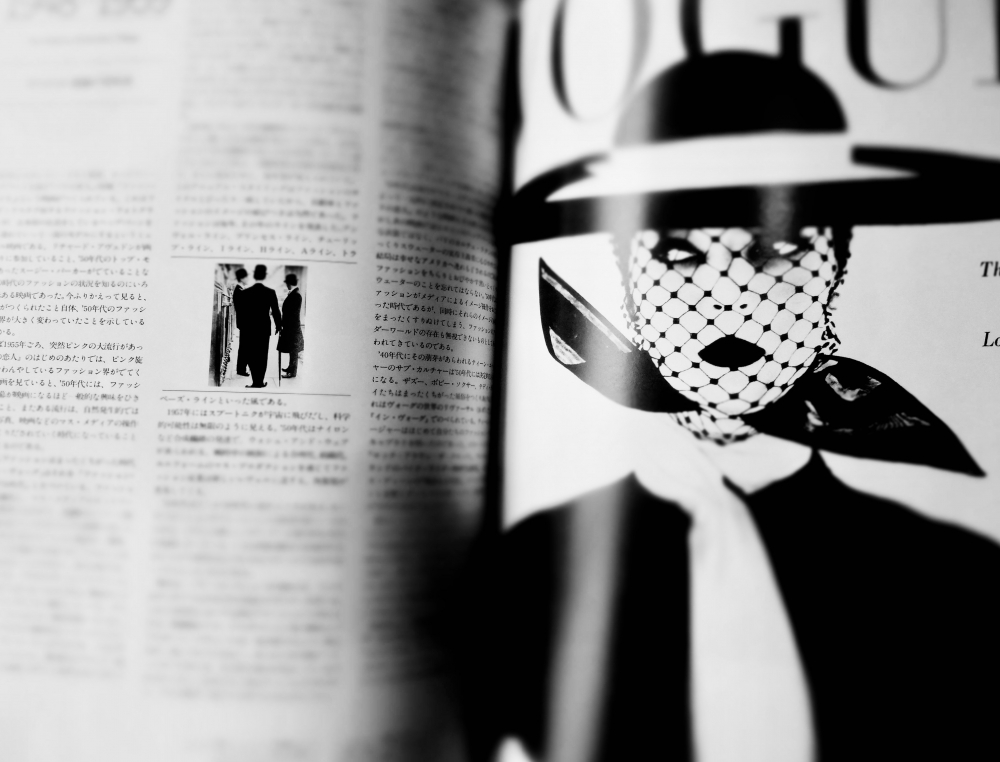 "実際に買えちゃうマイライブラリー"と呼ばせていただいているGSIX蔦屋書店にて先日出会ったは、"新品・ヴィンテージ書籍"、と魅力的矛盾ワードで表される一冊。
1980年発行の『ヴォーグ60年展』。
Have you ever been to Ginza TSUTAYA book store at GSIX? I call the store as "books available library". As library I can enjoy reading at sofa, and if I want I can purchase the books. What a wonderful place. The other day, in the library, I found an old fashion book with a label "NEW, VINTAGE book". Paradoxical but attractive label.
The name of book was "VOGUE 1916-1975" published in 1980, Japan.


「ねぇゆり香さん、お忘れかしら、先週末、本とか雑誌とか整理したばかりね?買ったばかりのChaumetの図録、まだ読み終わってないし。。その本買ったらどこに置きますか?しかも今腰痛いんだから、重い本を整理するのは大変よ?今まで出したことのないミラクル集中力で、全ページ暗記すればいいじゃない?」と、もう1人の自分の声が聞こえてきた。
たしかに。
それならばよぉし、一周、蔦屋をお散歩して気分転換してから、一気に暗記だ!
"Well YURIKA, did you forget several fashion or jewelry books at home which you didn't read yet? Like, CHAUMET which you bought at museum? You did clean up book shelf recently and you knew how many books you had now. So, I suggest read it right here and remember every page with your miracle power concentration!" My inner voice told me.
I replied to my inner voice, "You are so true." "Why don't I walk around this store a few minutes for refresh my feeling, and then, focus on remembering this book?" So I did, walked around a few minutes.




ゆり香が一周している間、この本をゆっくり眺めてみましょうか?
表紙。ひえ〜選んじゃいますか、これ選んじゃいますか。
大好きで大好きで、アトリエにも飾ってるこの1枚は、1950年 Vogue表紙。
白黒。Irving Penn。ドッキュン。
While Yurika is walking around, let's. See the book carefully.
The cover.
This was the cover VOGUE 1950, YURIKA's favorite, the same poster framed at her atelier.
WHITE & BLACK.
Irving Penn.
Oh yeah.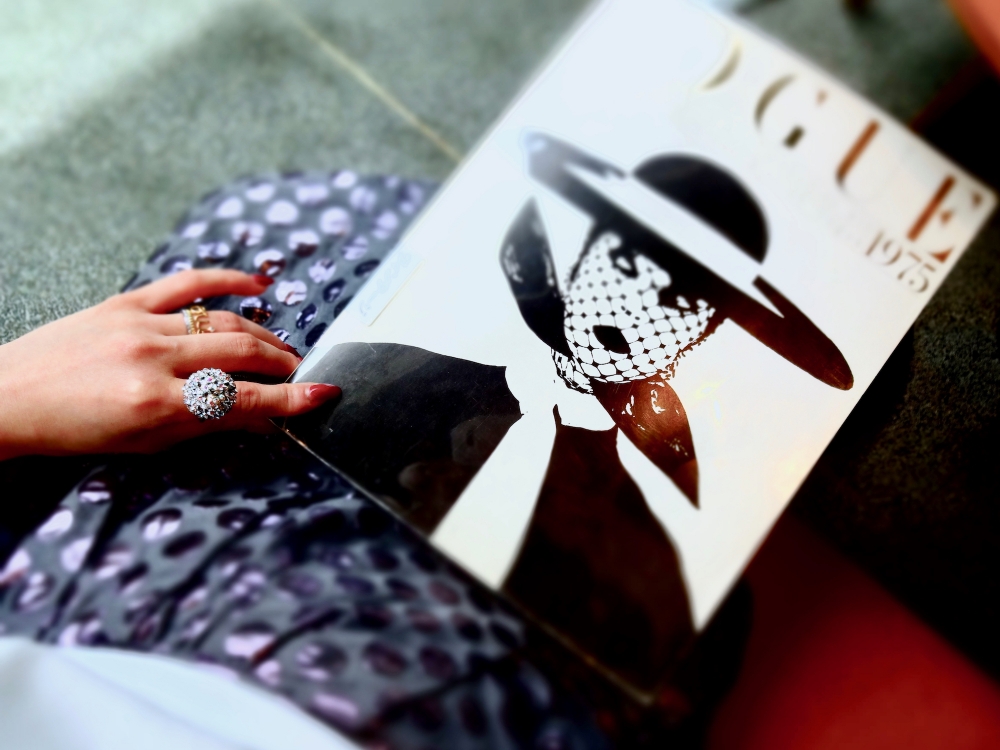 冒頭の海野氏の文章。
「流行というのは、まっ青な海の上を白い帆船が順風満帆で滑走していくようなイメージなのだろうか。」
よだれ。そうですそうです、そういうイメージです。モードとは純粋に、ワクワクワールドです。
Preface by Mr. Hiroshi Unno.
"The image of MODE might be a white sailing ship in blue ocean, running beautifully with no obstacles. " (translation by me. )
Exactly. That's the mode. Whenever I think of MODE, it's simply a world with huge excitement!




"むこうみずの'20年代" の章でポーズをとっているのは?牧神。ゆり香、東京の初の舞台で牧神の午後、1人で踊りましたから、もう、どんな思いでこのページをマイハートに迎え入れることでしょう。
And at this chapter, "1924-1929 The Reckless Twenties". Oui, c'est un faune! I danced the role, "L'Après-midi d'un faune" when I was doing ballet. Now you see how I feel at this page… oh my precious memory.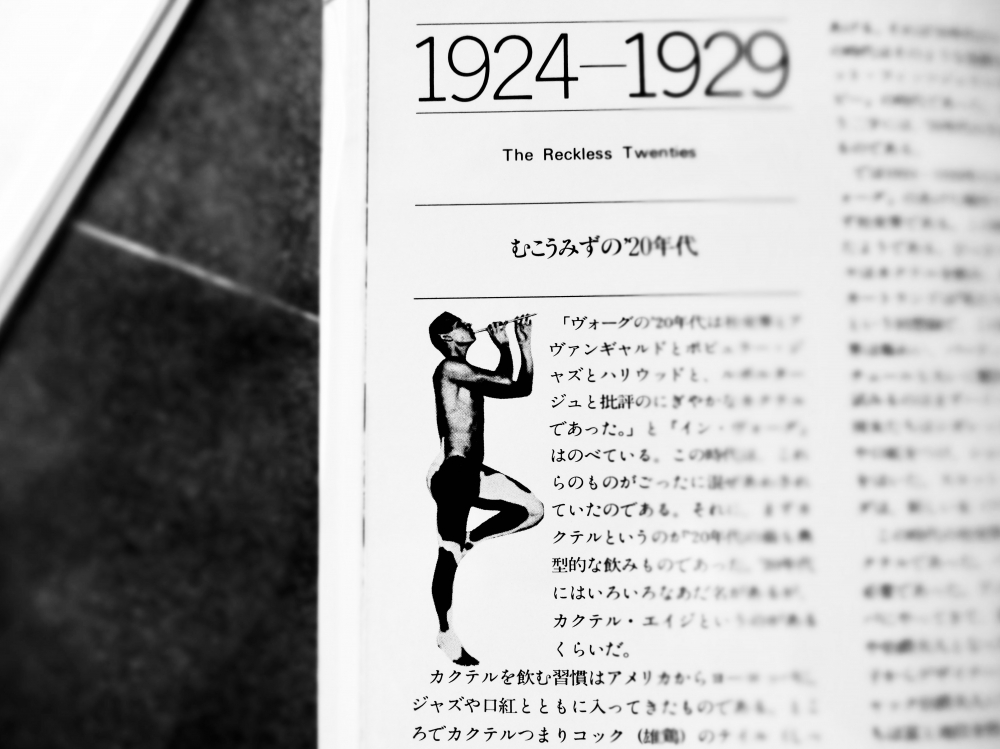 あとはもう、10代後半から舐めるように見つめてきた歴史的fashion photographyがたっくさん!
And historical fashion photographies are continuing….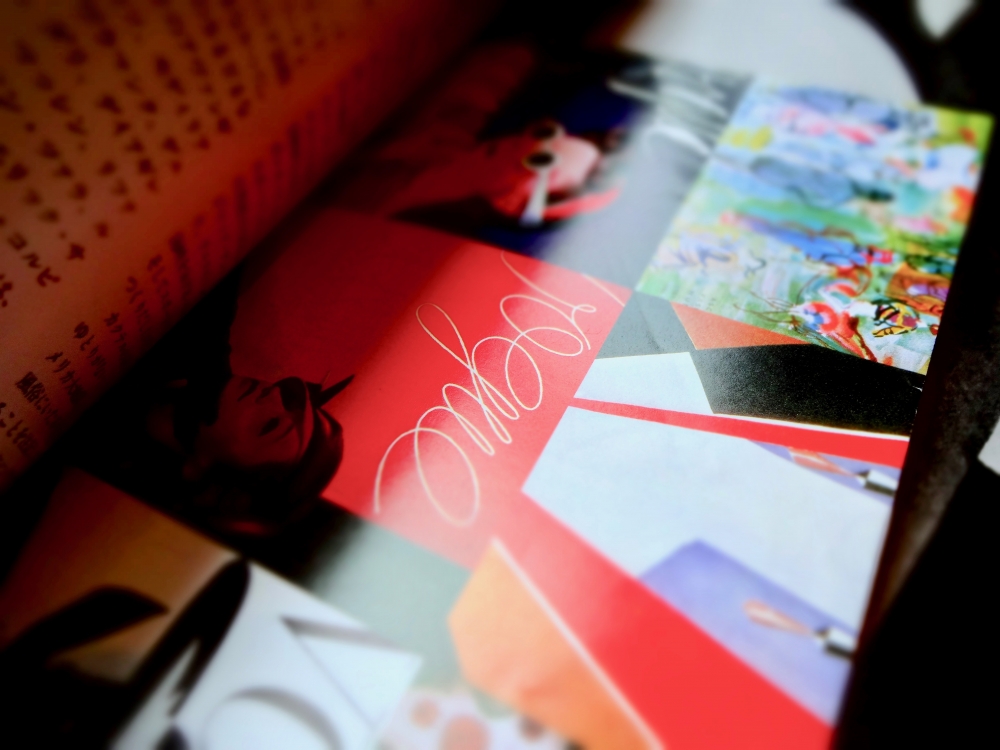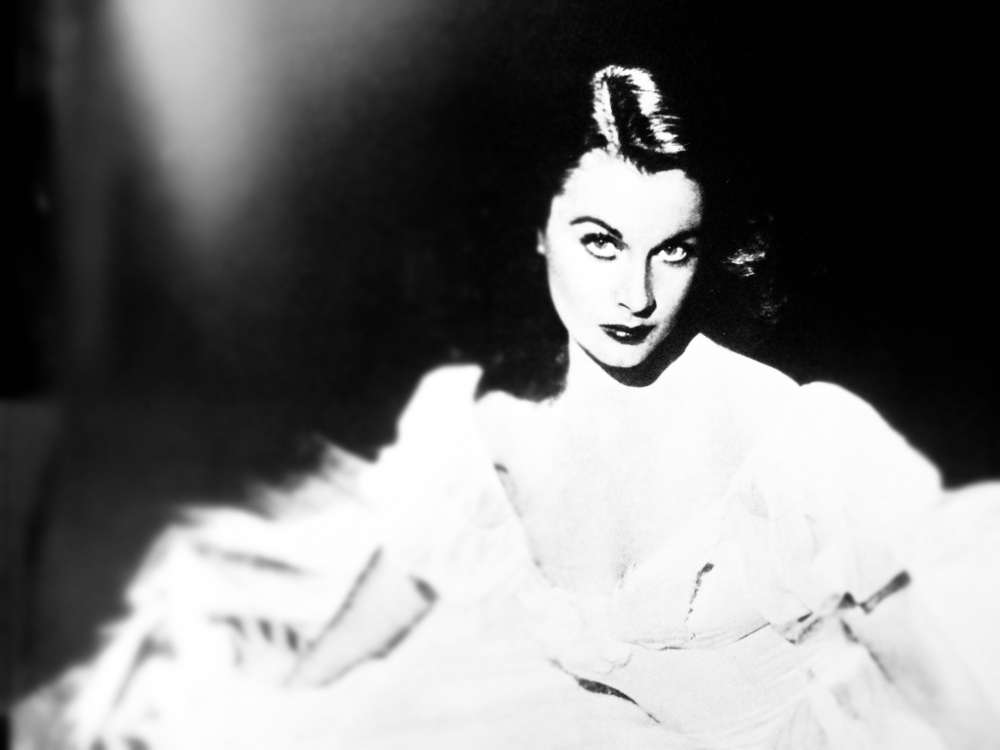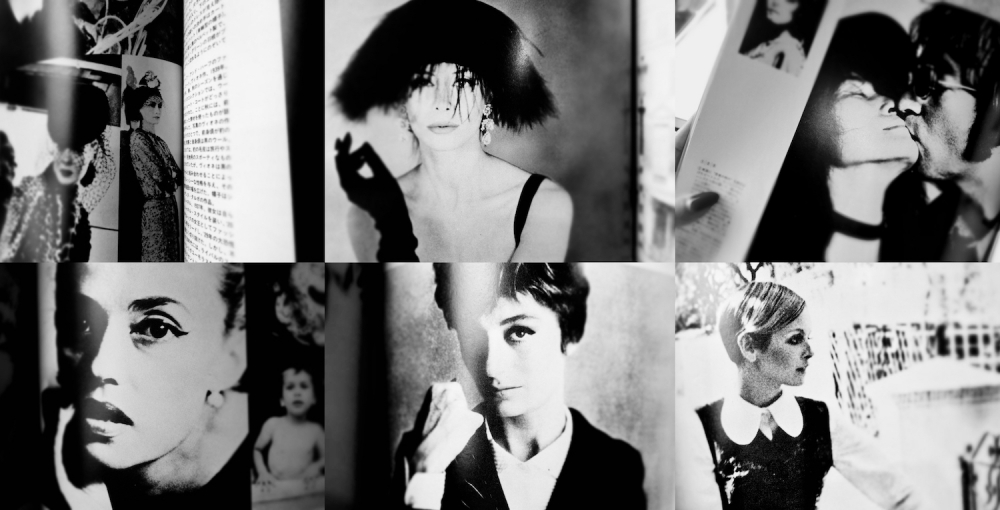 そういうわけで、お散歩して、気づいたらどこにいたでしょうか。もちのろんでレジの前、この1冊を胸に抱えて。だから我が物顔に爆写しているわけですね。
So now you see the while story.
After walking around a few minutes, I was standing in front of casher, waiting to pay this book.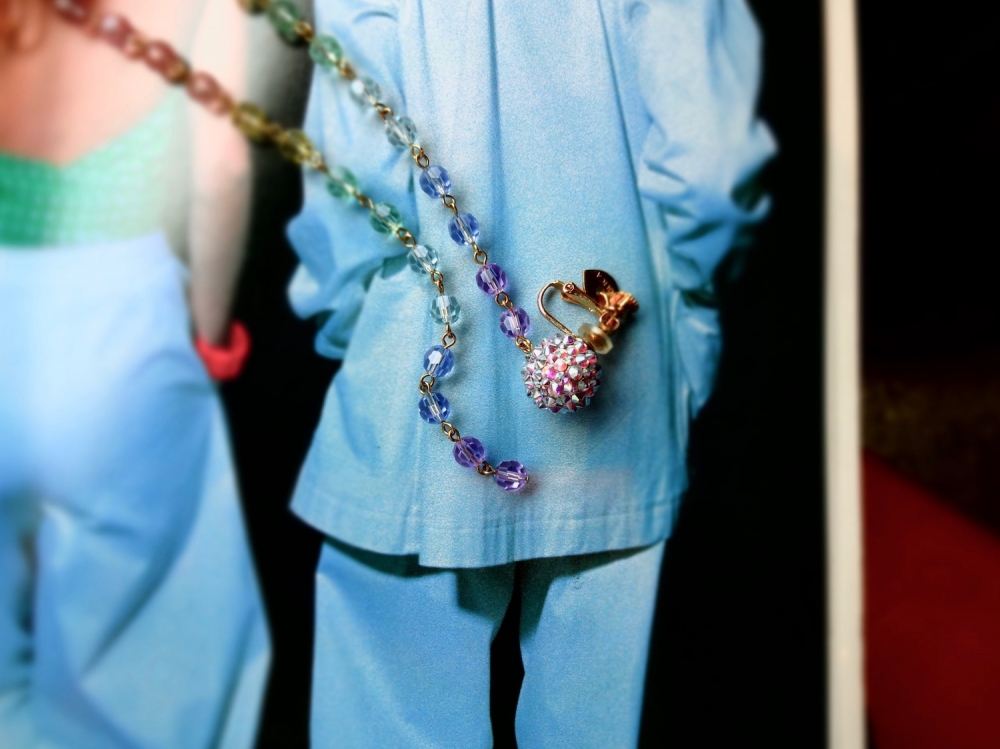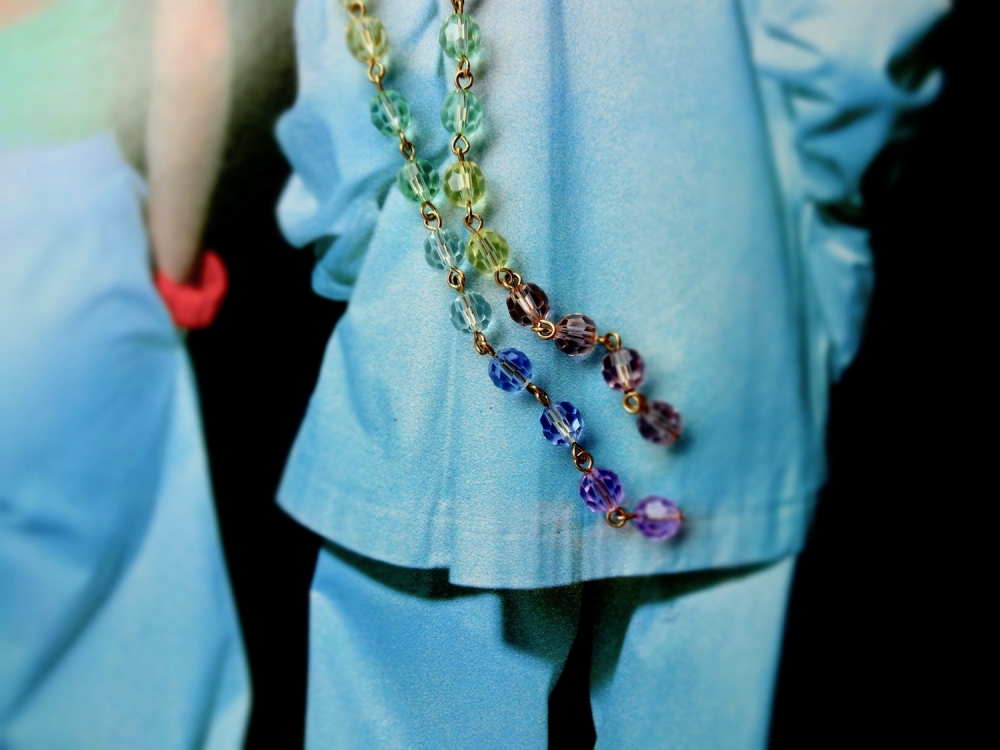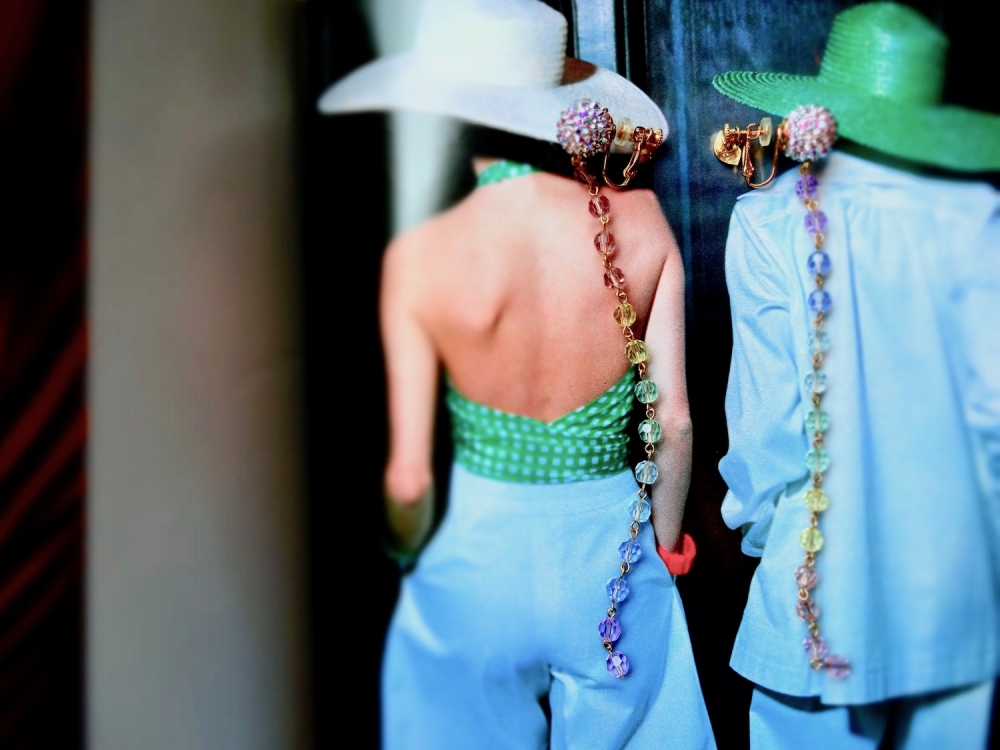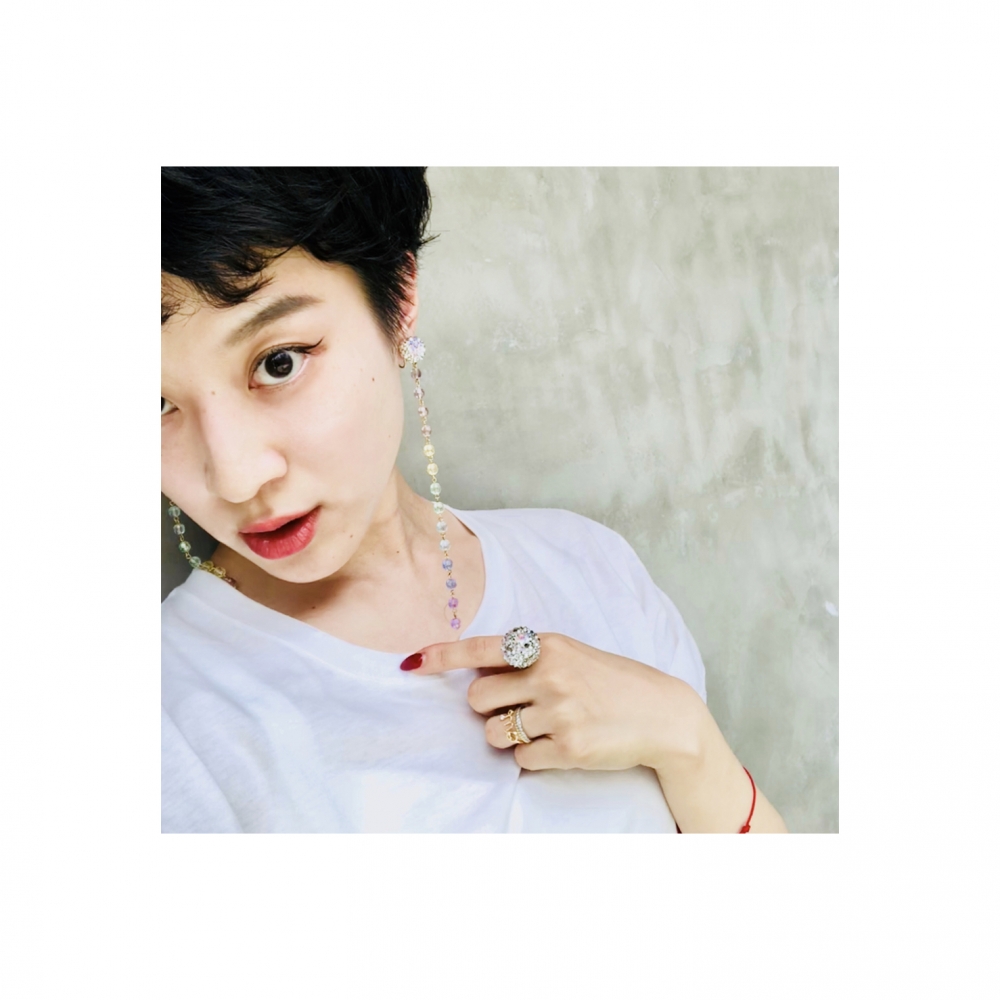 Bonjour, it's YURIKA, who really fall in love with fashion.
Have a fantastic weekend♡



BISOUS,
YURIKA



LINEスタンプ「オトナ?!ジュエリーガール・ジュリカちゃん」