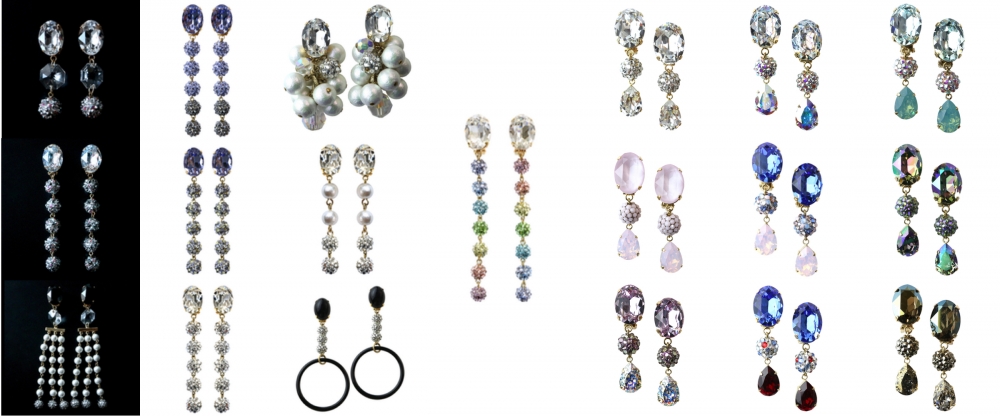 English version following the Japanese
いつもジュリカをご愛用いただき、誠にありがとうございます。
この度、在庫限りで販売を終了するイヤリングがございます。
CATEGORY / NEW. なくなり次第終了
https://julica-onlineboutique.com/?category_id=59acc188428f2d21750001f3
★ 現在 再販は予定しておりません。在庫限りですので、お早めにどうぞ。
★ 在庫数に関して:金具の都合上、在庫数は遊動的に変化しますが、各3ペア前後となります。
ブランド設立時から毎年新作を発表してきました、ジュリカのアイコン的イヤリングコレクション「デビュー!」も、終了いたします。
https://julica-onlineboutique.com/?category_id=58f07b571f4375ce2e0103b8
デザイナーの強いこだわりが詰まったコレクションで、カラーバリエーションが最も豊富です。今まで気になっていた方は、この機会にお求めくださいませ。
JULICA ONLINE BOUTIQUE
ジュリカ オンラインブティック
http://julica-onlineboutique.com
・
・
・
English version
Thank you for loving JULICA's jewelry always!
We announce that sale of some earrings will end when all the stock has been sold. You can check the earrings as below.
CATEGORY / NEW. なくなり次第終了
https://julica-onlineboutique.com/?category_id=59acc188428f2d21750001f3
★ At present, we have no plan to sell again the items. Please note that the stock is limited, we recommend you to purchase faster if you have something have been wanted.
★ Each stock number is changeable due to the earrings metal matter, but approximately, around 3 pairs a item.
DEBUT! collection which had been created since the brand established & having various colors, will finish too.
https://julica-onlineboutique.com/?category_id=58f07b571f4375ce2e0103b8
Thank you,
JULICA ONLINE BOUTIQUE
http://julica-onlineboutique.com